Fuel Quality is coming to the Biomass Suppliers List

17 December 2021
Guidance for Commercial Suppliers on new fuel quality requirements
This guidance is specifically for commercial suppliers on the Biomass Suppliers List.
Early in 2021 legislation was introduced that made a number of changes to the Renewable Heat Incentive. The changes to the RHI which impact upon accredited Biomass Suppliers List (BSL) fuel suppliers come into effect on the 1st April 2022.

The legislation places requirements on both self-suppliers AND commercial suppliers (Producers, Traders and Producer-Traders). All suppliers should take action now to ensure they can comply with the legislative requirements by the 1st April 2022 implementation date.
Revisions to the Regulations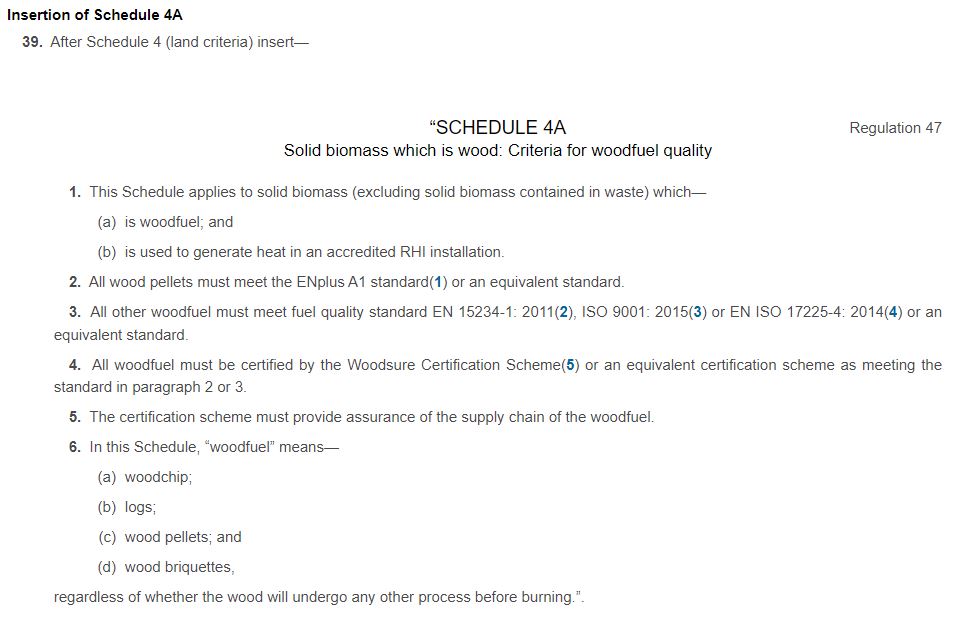 In order to meet fuel quality standard EN 15234-1: 2011, ISO 9001: 2015 or EN ISO 17225-4: 2014or an equivalent standard, suppliers must be certified by the Woodsure Certification Scheme or an equivalent certification scheme meeting the standard in paragraph 2 or 3. For pellets, they must meet the ENplus A1 standard or an equivalent standard. 
This addition to the RHI regulation requires anyone with BSL authorised fuels to now take action in order to comply ahead of the 1st April 2022 requirements or fuels will be delisted from the BSL.
Getting Certified – Commercial Suppliers
The BSL Administrators are now advising authorised suppliers to take action. Details on how to join ENplus® and Woodsure are detailed below along with the application processes. For Woodsure the application process will require sampling of woodfuel.
Suppliers who are already certified by ENplus® or Woodsure are not required to take any action, but must ensure they remain certified. Note, the Ready to Burn certification is not an equivalent scheme as it is limited in focus to moisture content and legality.
Evidence of meeting the requirements via an equivalent standard or certification scheme should be submitted to [email protected] The BSL Administrators are not responsible for assessing suitability of equivalent standards or schemes. 
ENplus®
ENplus® operates as a third-party certification scheme for wood pellets. The UK Pellet Council is the National Licenser for the  ENplus® scheme in the UK and all applications from UK based pellet producers and traders must be made through them.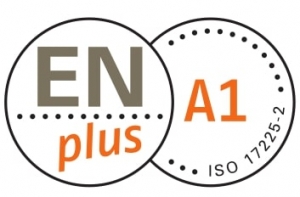 Please contact UKPC General Secretary & Standards Manager, Dr Matthew Goodwin at [email protected] for an application pack or if you have any queries regarding the certification process. HETAS is the UK Certification Body for ENplus®.
The application pack contains the following:
A description of the application process as it applies to both pellet producers and traders
A copy of the handbook which details the various requirements that must be satisfied
Application form and trader declaration
Spreadsheet to record details of trader storage facilities and delivery vehicles
Information on the derogations that pellet traders may apply for with reference to the handbook requirements for "on board weighing" and "active air extraction"
Charging structure
Woodsure
Woodsure is the UK's only woodfuel quality assurance scheme, providing certification services for firewood, woodchip, briquettes, hog and pellets.

Fuel manual templates are available on the Woodsure website and will form part of your application process. Please select and download the templates relevant to your business.
Additionally guidance is available on sampling as part of the certification process:
You can download the Woodsure Application Pack on the Woodsure website. Prior to applying please feel free to call the Woodsure team on 01684 278188 to discuss your requirements. Alternatively, you can email Woodsure at [email protected]. 
It is anticipated that certification schemes will be busy in the lead up to the 1st April 2022 and suppliers should start their application process as soon as possible.
Get in touch
To find out more about the changing requirements you can contact the BSL Helpdesk on 01684 278188 or email [email protected]. 
Self Suppliers
A Self-Supplier is a supplier who uses their own wood to fuel their own biomass boiler. Self-Suppliers are not able to sell their fuel to anyone else. They use their Biomass Suppliers List (BSL) authorisation to claim their Renewable Heat Incentive (RHI) payments.
Commercial Suppliers
There are three types of commercial suppliers on the Biomass Suppliers List (BSL): Producer, Trader and Producer-Trader. All three are allowed to sell their fuel to a third party, however, they do not have to.