Dry Firewood

10 October 2018
Dry Firewood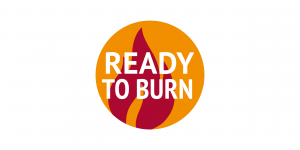 The Woodsure team, along with Steve Ellis from Elcombe Fire & Wood, have produced a short video highlighting the importance of burning dry firewood. The video compares the use of Ready to Burn firewood against wet firewood at over 40% moisture content.
This video clearly demonstrates the benefits of burning dry firewood, including the following benefits:
Reduced environmental impact
Increased heat output
Easier to light the fire
Less smoke
Less deposits of soot on the stove door
Dry vs wet firewood video
Always follow the manufacturers instructions for your appliance. The instructions will include clear guidance on the type of fuel to use, along with the best way to light the appliance.  For this video we have used kindling and firelighters, there are a number of methods for lighting fires. These include top down and bottom up.
Our thanks go to Steve Ellis at Elcombe Fire & Wood for presenting this video and to Charlton & Jenrick for their use of the Purevision PV5.
Find a Supplier or Stockist
To find your local Ready to Burn firewood supplier or stockist visit woodsure.co.uk/wood-fuel-suppliers, select your fuel type, enter your postcode and search.
If you are interested in joining Woodsure as a supplier click here to find out more.